Multiple Resort Release reviews have stated no unique information can be found on their website. We always recommend companies that have a robust online presence so you can always be sure you are protected from scams. From the look of the website, Resort Release does not do a lot of marketing. There are few articles and reviews on other sites that have stated Resort Release did not complete all the services as promised. That's a warning flag. 
We only recommend you speak to timeshare exit companies that have active, positive reviews on the internet. The company also does not mention if they have a 100% money-back guarantee or an escrow option. There are numerous timeshare exit company scams, and we recommend you always protect yourself and work with a company that has no up-front fees escrow option. 
The company website does have two video testimonials from YouTube, stating how the company has helped them get out of their contract. We don't know how accurate these testimonials are or if the timeshare company monetizes them. After further investigation, Resort Release is operated by the same owners from American Resource Management, who have had a horrible reputation in the timeshare exit industry. Many customers are claiming they were "scammed" by American Resource Management. 
Resort Release cost or fees are not listed on their website. As we have analyzed various reviews, the average cost was around $4000. The price can vary if your timeshare has a high mortgage compared to if your timeshare is paid off. Below is a review about a customer who has paid over $4000, and the timeshare contract still is not canceled.
Resort Release BBB is suspended, and it does not have any reviews or ratings on Trustpilot and Yelp. The company has a 4.5-star rating on the Better Business Bureau, but the company has its BBB accreditation suspended. Resort release has 31 complaints closed in the last three years, and 28 complaints closed in the previous 12 months. Our team has assigned Resort Release a 0/5.0 MyTER Rating. 
Having your accreditation suspended is a big red flag, and our team advises you to stay away from this company. The high customer reviews are most likely incentivized after further investigation.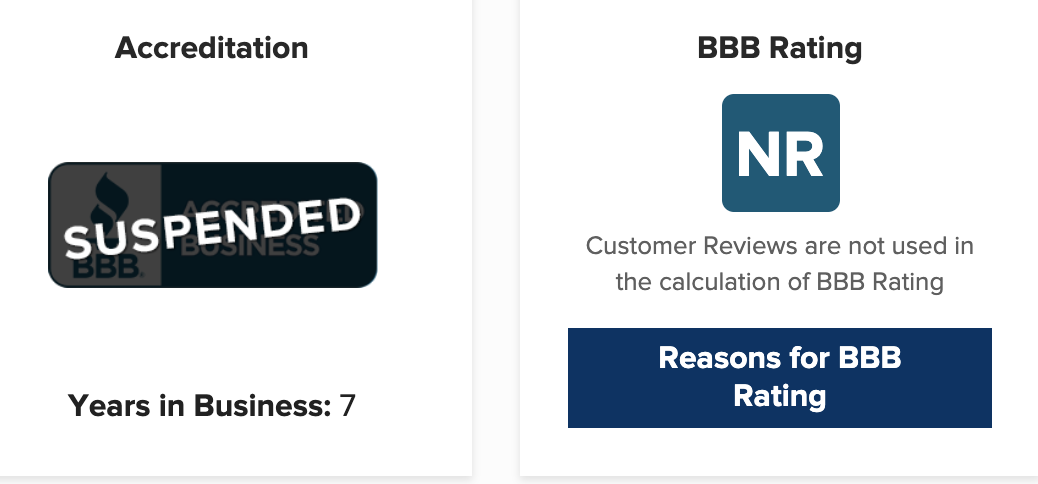 Resort Release cost is not listed anywhere on the website, and the company is not reputable based on past reviews. Our team advises not doing business with a company that requires up-front fees and has its accreditation suspended on the BBB.
Contact our team so we can help you find and determine if a timeshare exit company is legitimate. We recommend working with timeshare exit companies that offer escrow, so you pay no up-front fees. Read over our website and fill out the form on the right or contact us through Live Chat for a free informational consultation.