Selling your timeshare is no longer as simple as it once was.
With the economy still struggling, renting your timeshare has become more important than ever.
According to the American Resort Development Association (ARDA), more than 9 million Americans actively own timeshares.
Whether you're planning to take a vacation or need cash to make ends meet, you can find a tenant for your property. In addition to listing your timeshare on popular websites, you can also make it more accessible by using social media.
Choose a Rental Platform
Once you've decided to rent out your timeshare, you'll need to decide on a platform. While you can try posting your timeshare on a classified ad site or social media, it is a better idea to use a rental platform.
A rental site will help you connect with a tenant and manage payments. It is important to do your homework and research the competition.
Some of the best rental sites will offer full-service rental programs and don't charge upfront fees.
Once you've decided to rent out your timeshare, you'll need to find a platform to help you find potential tenants.
For some timeshare owners, Craigslist is an excellent option, while others prefer a timeshare rental platform.
You'll need to have up-to-date pictures of your property and provide a comprehensive list of amenities.
Many of these platforms will also help you manage payments. You may need to answer a lot of phone calls to get a good tenant, so you'll need to spend some extra time putting the details together.
Set a Price for Your Rent
You can set your own price for your timeshare vacation for rent, so long as you know what you're selling.
Some people are more willing to pay less than market value, but others won't mind paying a higher price for an empty unit.
There are many ways to maximize your profits, including advertising on popular timeshare sites like Craigslist and RedWeek.
In addition, you can use social media sites like Facebook to get your name out there and get the word out about your vacation property.
There are two ways to advertise your timeshare for rent:
Through third-party sites
Direct advertising.
The first option is to advertise your timeshare on the resort's website, but the second option is a more difficult approach. The latter requires you to be a master con artist.
Another option is to market your timeshare yourself through websites that advertise stay-at-home jobs and mass-income opportunities.
But it is crucial to note that this alternative will require you to invest a lot of capital to make it worthwhile.
The second way is to advertise your timeshare on third-party sites. Although this option has many advantages, it requires a lot of time and money.
You'll have to spend countless hours on this, but the rewards can be huge. And since most people don't have the luxury of a professional office, you can advertise your timeshare online through major rental websites.
You can get as much as 70% off the retail price and can even rent your timeshare right away if it's available.
Secure Your Room Before Listing It For Rent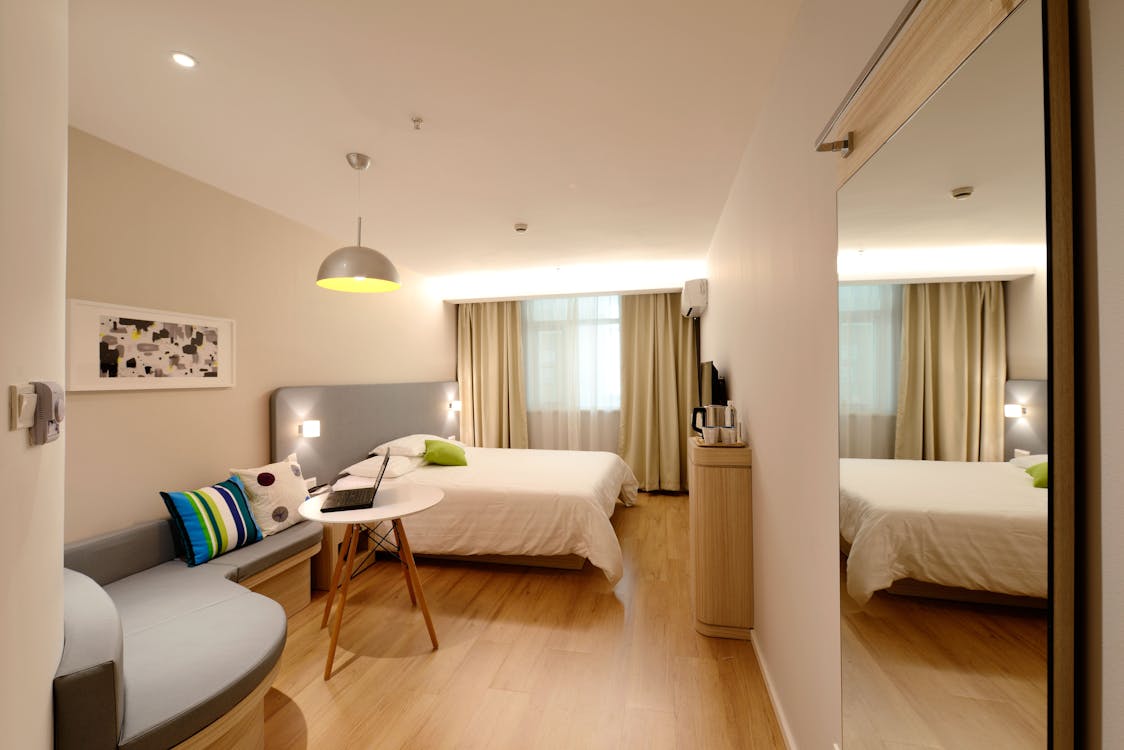 First, secure your timeshare room before listing it for rent. If you're renting a timeshare, it's important to confirm that you can accept guests.
Some timeshare networks use guest certificates that are valid for a specified number of days.
You'll want to collect money before any timeshare modification deadlines, such as when the room must be vacated. In addition, you'll want to consider the best location and dates.
If you have a set week, you may wish to skip this step. If you're flexible with dates, consider high-demand locations or high-demand weeks.
Once you have a secure location, you can start marketing your timeshare room for rent. You'll want to advertise it on eBay, Facebook, and RedWeek.
You can also set up your own website to market your timeshare. If you're not able to get enough exposure through these platforms, create a website and promote your property online.
Then, make sure to list it on a popular rental site.
If you have a lockout, you can use this feature to protect your timeshare from unauthorized visitors. A lockout unit allows you to divide the room into separate units.
If you have a timeshare unit that is split into two parts, you can rent out each section separately or both. Just make sure you install a locking system on the door between units. It's a good idea to make sure you're able to let guests check-in and out without problems.
Create a Timeshare Rental Agreement
A timeshare rental agreement is a legal document between a property owner and a guest. It states a number of important details about the rental, including the terms and conditions of the rental.
It also specifies the disciplinary actions for violating the terms. It is also a good idea to specify when the guest can check-in and out.
This allows for maximum occupancy. Finally, it must state the check-in and check-out times and stipulate the consequences for exceeding these times.
The agreement should state what is expected of the renter and what is expected of them. The maximum number of guests should be stated clearly and be applied to all parties.
It is helpful if guests are able to ask questions if they have any. It should also include a number of emergency contact numbers for both parties.
Once the renter is satisfied with the terms of the agreement, they should sign it. Once the renter is satisfied with the rules, they should return the property.
Once you have decided upon the dates and conditions, you can start creating the agreement. Ensure that the guests know what to expect. In case of any problems or questions, the host should be able to answer them.
Make sure that there is an easy way for them to find out the terms and conditions.
It will also help them to understand how the rental process works. You can also include a payment schedule so that both parties can pay for the rental.
Set Up a Payment Method
There are a few different ways to collect payments from your timeshare rental guests.
The best way is to accept credit cards. Although this is the fastest way to collect money, it can also carry a transaction fee.
A check is a slower option than money orders, and it has a higher risk of fraud. It is important to collect your payments before the change deadline.
You can also list your timeshare on online sites like Craigslist, E-Bay, or RedWeek. Facebook is another popular listing platform for timeshare rentals. You can promote your timeshare on other platforms as well.
PayPal is not a good option for timeshare rental payments. You can't use this service for business transactions, so make sure to use a secure payment method.
PayPal is a secure service, but you should always be extra careful when sharing any confidential information on the Internet.
Many leading payment processors ensure your personal details and bank account numbers are safe and secure. Additionally, these services keep the process simple and easy to understand.
Conclusion
One of the most important considerations when choosing a payment processor is accessibility.
Many travelers are booking their vacations through their smartphones, so your payment processor must be accessible on a mobile device.
If it isn't, potential guests will be likely to choose another rental site.
When making a decision, it is essential to research your options and make sure the payment processor you select is appropriate for your needs.